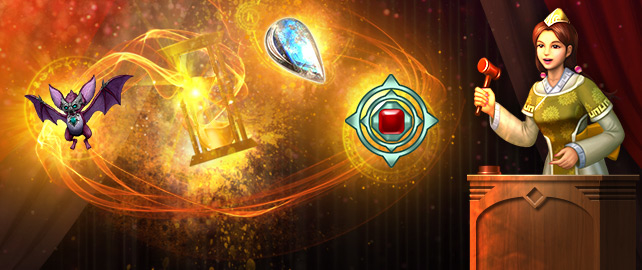 Estimados jugadores:
¡Os damos la bienvenida a la oferta relámpago! El tiempo apremia y el
precio baja: ¡lanzaos en cuanto el artículo esté al precio que queráis!
Ojo, la cantidad disponible es muy limitada. No esperéis demasiado, ¡o
alguien os levantará la última unidad!
Comienzo de la oferta relámpago:
Monday, 10th June 2019 from 6pm CEST to 11pm CEST in the item shop.
Tenéis hasta 15 minutos por oferta para adquirir un objeto poco común de
gran valor (como Anillo del Júbilo, Bruce o Bendición) a un precio
imbatible que dependerá directamente del tiempo que os atreváis a
esperar. El precio de la oferta va disminuyendo a intervalos regulares
hasta que el tiempo se acaba o hasta que se venden todas las unidades.
El objeto os pertenecerá en cuanto hagáis clic en "Adquirir ahora".
¡Que disfrutéis de la subasta!
El equipo de Metin2

Signature made by Chirris