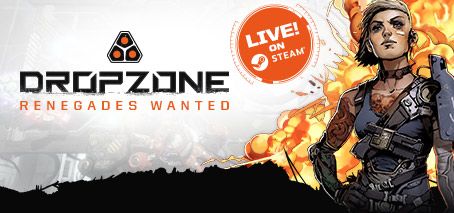 En Gameforge nos encantan los juegos, y ahora os presentamos nuestro último gran amor: ¡Dropzone!
Este juego es estrategia y adrenalina puras; es una mezcla entre MOBA y RTS; es táctico y veloz... ¡y ya está disponible en Steam!
¡Pásate por
Steam
y échale un vistazo!
¡Esto es Dropzone!
Tu regalo exclusivo
Por ser jugador de Gameforge, como regalo de bienvenida recibirás un logotipo de torreta de visión directamente disponible en el juego. ¡No tienes más que introducir en la tienda "GameforgeEarlyAccess" y el logo será tuyo!
Dropzone ya está en Twitch
Hoy, el 15 de febrero, comenzará nuestra maratón de Twitch de Dropzone a la vez que el lanzamiento.
¡Échale un vistazo
o incluso participa!

Anayra of the House Metin2, the First of Her Name, Breaker of Servers,
Queen of Bugs, Babysitter of Bots, Mother of Dragons!
My children: Beran & Meley & Nemere & Razador